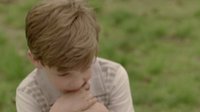 A Crime to Remember - Season 1, Episode 1
Technical
Episode Title: Go Ask Alice
Episode Run Time: 60
Episode Air Date: 2013-11-12 22:00
Episode Summary: Queens, NY, 1965. Two children are found dead. The cops are convinced the parents Eddie and Alice Crimmins are guilty. Even after 2 trials both condemning Alice, it will take years to unravel the mystery of who killed Eddie and Missy.