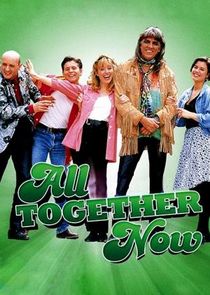 Premiered: 1991-01-22
Avg Rating: /10
Airs: Tuesday at 19:30
Description:
Back in 1972, Bobby Rivers and his rock band Still Waters were at the top of the pop charts with "Easy Street", a catchy if not prophetic tune that defined an era of carefree living. Fast forward to 1990, caught in a time-warp – Bobby is wistfully reminiscent of a time when long hair, love beads, incense, peace and harmony were part of the zeitgeist. Discovering he is the father of 15 year-old twins Anna and Thomas, it's hard to know who will have the hardest time adjusting to the new family and Bobby will need all the help he can get from long time friends Tracy Lawson, Wayne Lovett and Doug Stevens.